Milestone works on the Thornlie-Cockburn Link will mean major disruptions to Mandurah Line services from late December.
Overview
$716 million

Total budget

Under Construction

Project phase

METRONET

Lead agency
---
The Thornlie-Cockburn Link will be Perth's first cross line connection, making travel around the city by train more flexible and providing a higher level of public transport service to Perth's southern suburbs.
The 17.5-kilometre project includes new stations at Nicholson and Ranford roads, changes to Thornlie and Cockburn stations and relocating 11 kilometres of freight railway.
Prepare for major disruptions
Major disruptions will take place on the Mandurah Line from late December for up to 25 days to widen the tracks, making way for the future Thornlie-Cockburn Link.
During this disruption the Mandurah Line will:
Close between Aubin Grove and Elizabeth Quay stations.
Run a reduced schedule between Mandurah and Aubin Grove stations.
Information on the details of the disruption will be available on this page in the coming months. In the meantime, you can find out more here.
If you travel on the Mandurah Line regularly please start to prepare.
Register for project updates via METRONET, view public transport service disruptions via Transperth or subscribe to updates from Main Roads WA.
---
Feedback
To provide feedback on the planned disruptions or to advise of a large event running in the Mandurah Line area from late December 2021 to mid-January 2022, please complete this form so your public transport needs can be considered.
Detailed information on the Mandurah Line disruptions will be provided in the coming months.
---
Benefits
Reduced congestion and provision of alternative transport options to people in our southern suburbs

New stations at Ranford Road and Nicholson Road

Improvements at Thornlie Station and Cockburn Central Station

Creates thousands of jobs while providing improved access to employment opportunities in Canning Vale

Supports long term development plans around the new stations
Project map
This map shows an aerial view of the project location.
Project work area
Public transport disruptions
Mandurah Line Perth Underground to Aubin Grove Nightly Closures

The Mandurah Line will be cancelled nightly between Perth Underground and Aubin Grove stations from Sunday 19 until Thursday 23 September, in order to facilitate works on the Thornlie-Cockburn Link project.

Starts: 19 Sep 2021 - 12:00am --- Ends: 24 Sep 2021 - 12:00am
Gallery
Nicholson Road Station Exterior (artist impression only, subject to change)

Nicholson Road Station Aerial (artist impression only, subject to change)

Nicholson Road Station Interior (artist impression only, subject to change)

Cockburn Station Platform (artist impression only, subject to change)

Ranford Road Station Aerial (artist impression only, subject to change)

Ranford Road Station Exterior (artist impression only, subject to change)

Thornlie Station Exterior (artist impression only, subject to change)

Ranford Road Bridge (artist impression only, subject to change)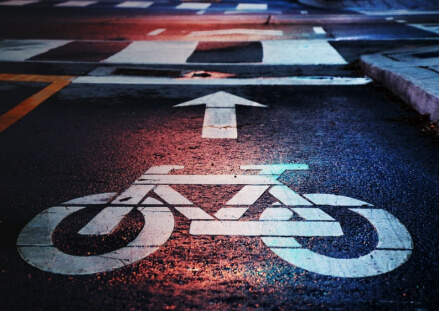 Plan your journey
Avoid disruptions to your journey and plan your trip
Contact and further information