Overview
$237 million

Total budget

Under Construction

Project phase

Main Roads WA

Lead agency
---
This project sees the construction of a new bridge over the Kwinana Freeway, including the installation of free-flowing lanes on Armadale Road through to Solomon Road.

A grade-separated roundabout is also being installed at the intersection of Armadale Road and Solomon Road, and Armadale Road and Tapper Road, allowing traffic to crossover at differing heights.
Commuters can also look forward to an upgrade to the Cockburn Central Station eastern car park with 1100 bays, including ACROD and future electronic vehicle parking, motorcycle bays, bike lockers, and a kiss n' ride drop off zone.
The project has programmed the car park works in stages to reduce inconvenience to commuters and motorists as much as possible and to ensure some car parking remains available to station patrons during construction.
You can view the May 2021 video construction update here.
Benefits
Ease traffic congestion at Cockburn Central Station and Cockburn Gateway Shopping Centre

Reduce congestion and provide additional traffic capacity

Improve access to Kwinana Freeway and Cockburn Central Station
Project map
This map shows an aerial view of the project location.
Project work area
Detour options
Knock Place closure and Cockburn Central Station eastern car park upgrade

As part of the Armadale Road to North Lake Road Bridge project, a long-term closure of Knock Place and Hutt Link is required in order to progress works for the construction of the new intersection at Armadale Road and Solomon Road, and to reconfigure the existing Cockburn Central Station eastern car park.

The following detours will be in place:

Knock Place closure Wednesday 16 September 2020 to project completion late 2021
Hutt Link closure November 2020 to project completion late 2021
Solomon Road traffic change September 2020 to mid-2021

No right turn from Armadale Road
Left turn only from Solomon Road onto Armadale Road

Commercial precinct

Access unchanged from Armadale Road
November 2020 replacement road accessible from Cockburn Central station car park to commercial precinct, see purple arrows in the map above.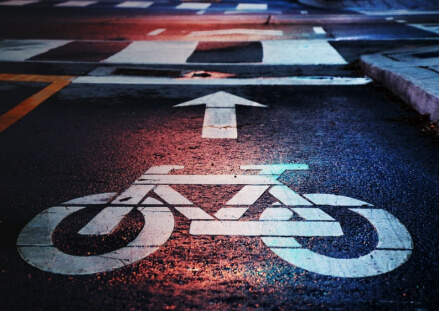 Plan your journey
Avoid disruptions to your journey and plan your trip
Contact and further information