Overview
Under Construction

Project phase

METRONET

Lead agency
---
The Denny Avenue Level Crossing in Kelmscott is the first crossing to be removed under the METRONET Level Crossing Removal program.
Davis Road will be widened from two to four lanes and a new east/west underpass constructed 170 metres south of the existing location, which will ensure an east/west connection is maintained for road users and pedestrians.
Building the underpass involves gradually raising the rail line and changes to the surrounding road network.
The crossing was permanently closed on 1 April 2021, however, works to remove the crossing and construct the rail-over-road underpass at Davis Road are underway.
Benefits
Increased safety for people and vehicles travelling in the area

Reduced congestion in Kelmscott town centre

Revitalisation of local community with improved land use planning
Project map
This map shows an aerial view of the project location
Project work area
Detour options
Closure of Davis Road

From 9 November, access to Davis Road from Albany Highway will be temporarily removed. Access to Davis Road will be via Streich Avenue and Kelmscott Plaza carpark.

In late November, Davis Road will be entirely closed until April 2021, with temporary closures of Streich Avenue near to Davis Road also. Local access will remain.

This is to allow for the following works:

Completing the storm water installation including micro tunnelling works under Albany Highway.
Widening Davis Road to four lanes and adding new turning pockets near the underpass.
Installing two new sets of traffic lights at Davis Road/Albany Highway and Davis Road/Streich Avenue
Excavating, asphalting and realigning roads with temporary closures of roads and intersections where required.

The community may notice large trucks and machinery on local roads and in the rail corridor creating noise and vibration.

Detours and traffic management will be in place.

Works on Railway Avenue and Third Avenue

Construction works on Railway Avenue and Third Avenue for road realignment, service relocations and installation of a new signalised intersection will occur from 23 November 2020 to April 2021.

What are we doing

Widening Railway Avenue to four lanes from south of Third Avenue to south of Bray Street.
Realigning Third Avenue to connect to Davis Road.
Installing a new signalised intersection at the realigned Third Avenue and Railway Avenue.
Road construction works include major excavating, and utility service relocations.
Detours in place on Merrifield Avenue and Camillo Road.

What to expect

Railway Avenue southbound lanes (east side) will be closed between Third Avenue and Cammillo Road from December 2020 to February 2021.
Third Avenue will be closed in sections starting with the westbound lane in December 2020.
Access to Slee Avenue from Third Avenue will be permanently removed from December 2020, and Slee Avenue will become a cul-de-sac.
Detours will be in place as per the Traffic Management Plan where lanes are closed. See detour map below.
Access to properties will be maintained at all times.
Noise and vibration from large machinery to excavate the existing roads surfaces.
All work will follow approved noise and vibration management plans.

When

Railway Avenue night works: 23 November to 4 December 2020
Railway Avenue: Late November 2020 to April 2021
Third Avenue: November 2020 to February 2021
Standard work hours, 6am - 7pm, Monday to Saturday
(Sundays when required)
Night work hours, 7pm - 7am night works (when required)

Where

Railway Avenue, Third Avenue and Slee Avenue, Kelmscott.
Detours on Merrifield Avenue and Cammillo Road.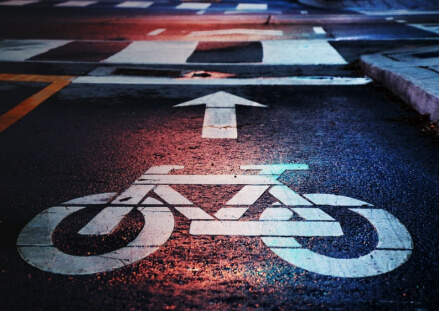 Plan your journey
Avoid disruptions to your journey and plan your trip
Contact and further information