Overview
Under Construction

Project phase

Main Roads WA

Lead agency
---
Construction of an interchange at the Roe Highway and Kalamunda Road intersection is underway and includes the installation of a new bridge, two roundabouts and on and off ramps.
Currently the intersection suffers from heavy congestion and has a higher than average number of crashes. This upgrade will assist in improving road safety for residents in Kalamunda and the foothills of Perth.
The project will also remove one of the last signalised intersections on Roe Highway.
Benefits
Reduced traffic congestion

Improved road safety

More efficient, reliable movement of freight

Provision of a safe route for people riding and walking in the area
Project map
This map shows an aerial view of the project location
Project work area
Detour options
No right turn into Kalamunda Road from Roe Highway

Starting early-September, vehicles will no longer be able to turn right into Kalamunda Road from Roe Highway heading north. Traffic will be detoured via Maida Vale and Priory Roads.

Main Roads WA has worked closely with the City of Kalamunda to coordinate the timing of this change with the City's proposed works on Maida Vale Road, to ensure that both sets of works are scheduled to minimise impacts on road users and local residents. This arrangement will be in place for 12 weeks.

New Kalamunda Road alignment to open

In early September traffic will move onto the new temporary Kalamunda Road alignment between Midland Road and Roe Highway, marking a significant milestone for the Roe Highway Kalamunda Road Interchange project. 

Following intensive work on the road surface, the first vehicles are expected to be able to use the new alignment early in the morning on Saturday 5 September.

Work will then start on excavation of the redundant section of Kalamunda Road, allowing the new section of Roe Highway to be connected underneath. 

As soon as the new Kalamunda Road alignment is open, traffic will no longer be able to turn right from Roe Highway northbound into Kalamunda Road eastbound.

This closure of right turn access will be in place for approximately 12 weeks, with traffic detoured via Maida Vale and Hawtin Roads, back on to Kalamunda Rd.

Extensive signage will be displayed in advance, and after the change.

The turning movement from Kalamunda Road westbound to Roe Highway southbound, which has been closed since June, will be reinstated via the newly constructed southbound on-ramp via a roundabout.

There will be a temporary entrance to the Hillview Public Golf Course on Kalamunda Rd directly off the new roundabout on the eastern side of Roe Highway.

Out of hours works

Road works to finalise the new alignment will be done at night, in the week leading up to switching traffic onto the new surface. These night works will be done between 7pm and 7am.

Kalamunda Road eastbound closure

To enable barrier installation and inspection to take place safely and without disruption to busy daytime traffic, an after-hours closure is required on a small section of Kalamunda Road for traffic travelling eastbound.

The section of Kalamunda Road between Roe Highway and Rangeview Road in High Wycombe will be closed to eastbound traffic between 7pm and midnight on Tuesday 27 October. The same may apply on Wednesday 28 if another night is needed to complete the work. Further work will be done on the barriers on Sunday 1 November between 8pm and 5am.

Local traffic only will be able to access Kalamunda Road eastbound between the intersection and Newburn Road. Kalamunda Road westbound will not be affected.

Kalamunda Road traffic heading east will be detoured along Newburn Road to Maida Vale Road and Priory Road. Access to Roe Highway northbound from Kalamunda Road will be via Stirling Terrace and Great Eastern Highway Bypass.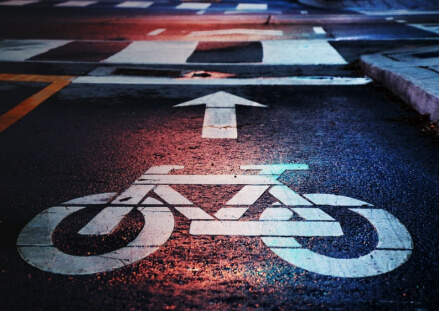 Plan your journey
Avoid disruptions to your journey and plan your trip
Contact and further information